15 A New Day a New Day ~ 111 Portal – Disclosure is Imminent
Jan 29th the Rooster Crows
INTERPLANETARY SHOCK WAVE SPARKS AURORAS: Surprising some forecasters, an interplanetary shock wave hit Earth's magnetic field on Jan. 11th. The impact just after 08:30 UT did not trigger a geomagnetic storm. However, strong magnetic fields downstream of the shockfront opened a crack in Earth's magnetosphere.
Suddenly, "we were seeing bright blue and purple auroras over Abisko, Sweden," reports Chad Blakley of Lights over Lapland, whose automated webcam captured the display: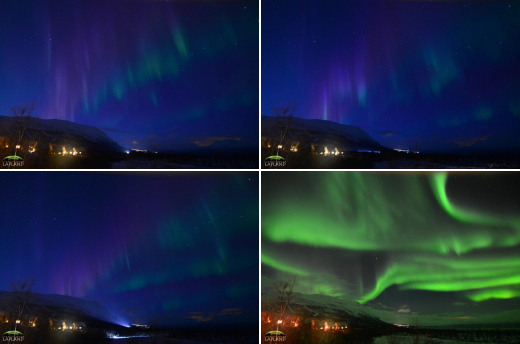 "They were visible in twilight," he says. "My cell phone was buzzing with reports from guides and friends who could see the rare blue Northern Lights dancing overhead. I've been chasing auroras in Arctic Sweden for more than 10 years, and I've only seen the blue lights two or three times – very special!"
"Later, the auroras turned green," he says, "and the display is still underway."
The shock wave was not expected. In retrospect, perhaps it should have been. On Jan. 8th, a huge filament of magnetism launched itself off the surface of the sun. NOAA's GOES-16 satellite recorded the eruption: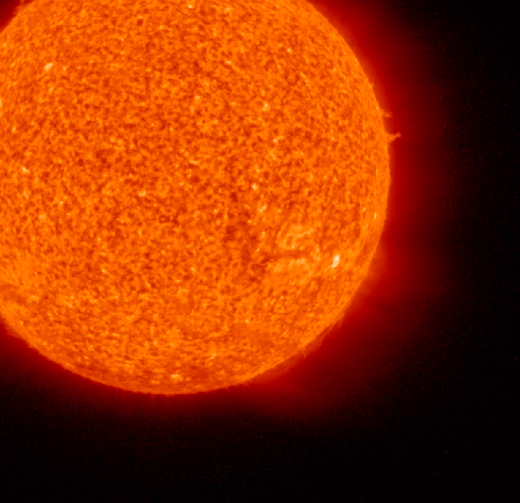 The arcing plumes of hot plasma were so large–looping more than a million km from surface to apex–they didn't fit in the field of view of most solar observatories. GOES-16, however, was able to capture much of their structure. It was a magnificent eruption.
At first the blast did not seem to be Earth-directed. However, today's event may have been a glancing blow from the debris. Aurora alerts: SMS Text.

Free: Spaceweather.com Newsletter
GEOMAGNETIC UNREST POSSIBLE: Today, Jan. 10th, Earth is expected to cross through a fold in the heliospheric current sheet– a "solar sector boundary crossing." Shortly thereafter, a minor stream of solar wind will likely hit Earth's magnetic field. The one-two punch could cause minor geomagnetic unrest and auroras around the Arctic Circle. Aurora alerts: SMS Text.
Right now: Moon at 3°59′ Capricorn, Sun at 21°50′ Capricorn
Current Sabian Symbols
Current Sabian Symbol for the Moon
A group of people entering a large canoe for a journey by water.
Sabian Symbol for 4º Capricorn
The current Sabian Symbol of the Moon is the symbol that characterizes the ongoing lunar influence, the emotional background, or it's just a symbol which characterizes this moment, while the Moon's position (rounded to the next degree) is 4º Capricorn.
Current Sabian Symbol for the Sun
A general accepting defeat gracefully.
Sabian Symbol for 22º Capricorn
The current Sabian Symbol of the Sun is the symbol that characterizes the ongoing solar influence, the vital energy and the personality, or it's just a symbol which characterizes this day, while the Sun's position (rounded to the next degree) is 22º Capricorn.
source: astrologyweekly.com
Victoria Liljenquist
Jan. 10, 2021
🌹Vital Message Please READ thru KEY POINTS
FROM Victoria Liljenquist ..
PLEASE SHARE 🙏
DEAR BEAUTIFUL FAMILY..
🌹We are changing Rapidly.. notice, it is becoming easier to manifest your thoughts!!
TIME IS SPEEDING UP!
As we navigate thru these present moments..
🙏KEEP YOUR HEART AND INTENTIONS POSITIVE..
🌹We are Riding the Waves of Our Grand Transformation!
🔷️🙏Many of us ARE FROM the FUTURE.. We have the Clarity and knowing the Truth of Our Victory.. we know this movie we are viewing has ALREADY BEEN RESOLVED!
Even though, you MAY NOT be totally aware of this..
WE are already on Our Divine, HEALED 2nd Earth & Reality.
🌹I promise you, it is a Breath Away..💜 OVER the past 30 days, I have been actively engaged on the 2nd Earth nightly..
✨All the Key Processes are RECALIBRATING US.
🌹IT IS VITALLY IMPORTANT TO STAY PRESENT, ENGAGING WITH YOUR DIVINE CELL MEMORY, while
we surf thru this FINAL WAVE.
🙏💜THE MESSAGES
I HAVE RECEIVED from Jesus Christ, Yeshua, BLESSED DIVINE MOTHER, St. GERMAINE, and St. PETER, are..
"We WILL NOT stay in this chaos for months.. OUR TIME OF TRANSITION IS UPON US.."
🌹As I have shared often.. Humanity will go into a DEEP SLEEP.. a stasis..
Those who are ready, will awaken to walk, thrive and exist on the Pristine 2nd Earth, a clean, peaceful, enriching New Reality..🌍🌍
IT IS WAITING FOR US to celebrate in ONENESS
🔷️There will be those souls who also Go to Sleep, yet they will awaken to More Lessons, Growth,
& Understanding.. They will receive orientation and Healing.
🌹We must not judge..
🌹We must stand in our Divine Christ Overself, as we progress thru our Oneness, I AM PRESENCE,
On this infinite Journey.
🌹We also will have the gift of embracing our Loved ones, pets, who await in the Parallel Reality..
to unite with us.
💜I have personally been experiencing being with my loved ones, thru the veil.
SAINT PETER came to me on Dec. 19, 2020.. he laid his hands on my head and face ..
And said unto me,
"We do not have to die to experience Heaven on OUR New Earth."
🌹Pay attention to your body signals,
& Symptoms..
1. Feeling spacey
2. Sleeping longer and deeper. HAVING DREAMS & VISIONS✨✨💜
3. Feeling Body shocks, sparking, like bugs biting you.
This is the Sign of your Light Body is integrating with you, sluffing off your Carbon Body.
4. We all have our own Merkabah Vehicles, a Divine Briolete Light that is our transporter..
Taking us back and forth, between the Worlds.
5. Our BODY is VIBRATING, Dizzy, disoriented.
6. HOT SWEATS
THEN COLD WAVES.
7. Loss of Appetite.
There are many more..
pay attention..
trust this process, and stay joyful.💞
My prayers and blessings to you all.
This week of
Jan 11 to 17th will be exciting.. stay tuned. I will be in Sedona, to initiate Encounters/contact with Our Benevolent Galactic Fleets, Star Family, & Provide Healings and Activations.
🌹With Infinite Love, gratitude
and the JOYS of HEAVEN,🙏🙏🙏
Victoria Liljenquist
Ambassador/Cmdr.
Andromedan Nordic Commission
Update 1/11/2021
Jan.10, 2021 🌹Blessings from Victoria Liljenquist I arrived to Sedona Today.. feeling so much clarity and joy, I filmed my Wonderful Visit with the Merkabah Ship tonight 1/10 Our Galactic Fleets are on standby..and are ready to Intervene!! 🙏Hold the Vision 💜Trust, Love, Stand Strong and Confident! THE DIVINE PLAN IS ✨🌍 ON COURSE! 🌍🌍We will experience our NEW 2nd Earth Soon!! AN EARTH Without Borders or crumbling, limited Patterns .. BE READY!! Love you All.🙏🙏 🌹Victoria Liljenquist Ambassador, Cmdr. (I had missing time. Suddenly The Ship took me up, during my last words.)
Painting – Sidonia von Bork by Edward Burne-Jones